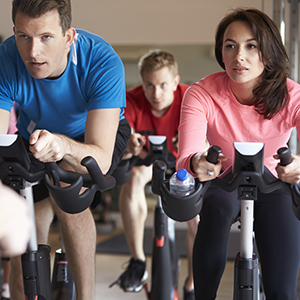 SPIN® CLASSES
Jump on one of our bikes and start peddling! These classes provide an intense cardio workout while still catering to participants of all fitness levels. Our certified instructors will lead you through a challenging series of courses to maximize your caloric burn. The best part is that you control your own resistance and speed allowing you to continuously progress forward from your current fitness level.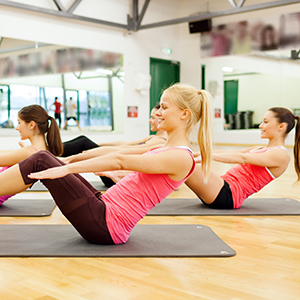 PILATES CLASSES
This Pilates class is mat based and focuses on core conditioning to strength the abdominals, back from the torso through the hips.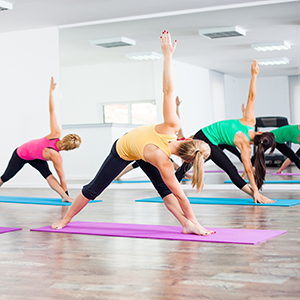 FLOW & STRETCH YOGA
A yoga class to restore equanimity with deep stretches and attention to breath.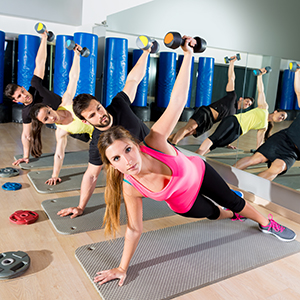 TOTAL BODY CONDITIONING
This class is an energetic workout that includes strength, cardio and core to give your body a full and complete workout every single time you attend.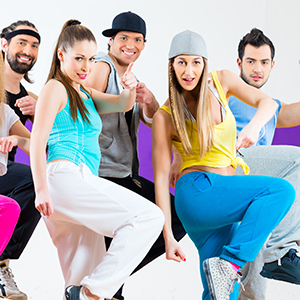 ZUMBA® FITNESS CLASSES
Features exotic rhythms set to high-energy Latin and international beats. Before participant know it, they're getting fit and energy levels are soaring! There's no other fitness class like a Zumba® Fitness Party. It's easy, effective and totally exhilarating!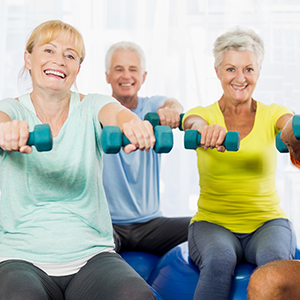 SILVERSNEAKERS® CLASSIC
Have fun and move to the music through a variety of exercises designed to increase muscular strength, range of movement and activities for daily living. Hand-held weights, elastic tubing with handles and a SilverSneakers® ball are offered for resistance. A chair is available if needed for seated or standing support.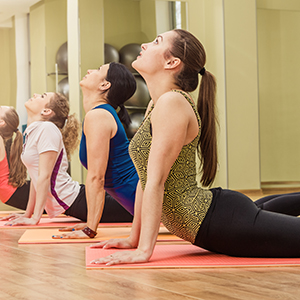 HATHA YOGA CLASSES
This class is directed toward understanding the Self—beginning with proper alignment of the physical body in a wide variety of yoga postures. Yoga props are used to accommodate stiffness, pain or injury. The mind is actively engaged in making corrections to the postures so that the body learns to work more efficiently. The practice will blend strength and stretch, effort and ease, movement and stillness.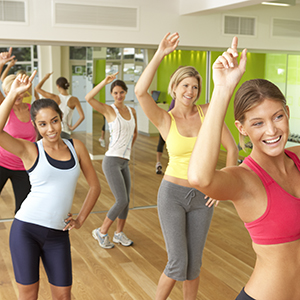 ZUMBA® GOLD CLASSES
Great for Zumba® newbies and older adults who are looking for an easy-to-follow choreography. This is a modified Zumba® class that follows the original moves with lower-intensity and focuses on all elements of fitness.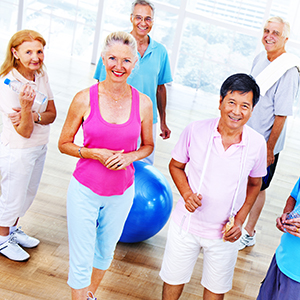 SILVERSNEAKERS® CIRCUIT
Combine fun with fitness to increase your cardiovascular and muscular endurance power with a standing circuit workout. Upper-body strength work with hand-held weights, elastic tubing with handles, and a SilverSneakers® ball is alternated with low-impact aerobic choreography. A chair is used for standing support, stretching and relaxation exercises.