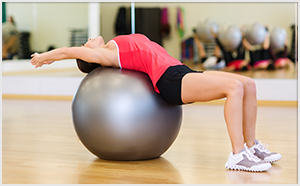 We've doubled the size of our group fitness studio and added many new group exercise classes including spinning®.
Offering more than 30 weekly group exercise classes that are all taught by certified group fitness instructors!
Classes include Body Blast, Butts & Guts, Cardio Sculpt, Cardio Kickboxing, Miami Style Salsa, Pilates, Power Sculpt, Silver Sneakers®, Spin® Zumba® and Many More!
Take a look at our schedule click here >>